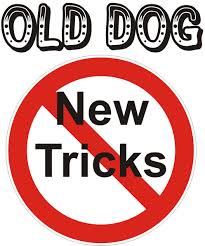 Years ago, while I was lugging equipment to cover breaking news at all hours of the day and night, I would tell myself it was all going to be worth it someday. Yes, someday, I would tell myself, all this experience will payoff. Like a pack horse, I would drag recorders and tape (yes, tape) and microphones and cords and a typewriter (yes a typewriter) and a bag of my own stuff, which, of course, included coins for the payphone (yes, a payphone). I reported from the scene to paint the picture and bring the heart of the story to the listener. I was, after all, working towards that perfect job I would have, someday.
Then, one day, someday went out the window. The internet arrived and the smartphone evolved and before long, everyone and anyone was a reporter. Forget experience. Simply focus, shoot and send. Just about every news, weather, and sports program featured people from anywhere and everywhere who were texting and tweeting and blogging and skyping. Media outlets couldn't get enough (free content) and neither could audiences. From the palm of the hand, one had the world at their fingertips. The desire for immediate information and instant gratification burgeoned and so did the competition.
There was a time, not so long ago, when the intrepid reporter would monitor police scanners and chase the story. Now, you can't get out the door before someone watching from their yard has uploaded their download. Human tragedy and natural disasters are on display in real time and archived in a Cloud. The technology has empowered entire cultures and inspired revolutions. It has created phenomenons like flash mobs and bad behavior like sexting, but it has also broughta new approach to crime fighting and medical treatment and has exposed terrorist plots both at home and abroad. The social media culture has delivered the world to the masses and that's a beautiful thing.
There is, however, a downside to this need for speed, this hunger to be in the know. We have literally raised generations of Americans who don't realize that speculation isn't fact and neither is opinion. The rush to be "first" now means credibility may be a liability, confirming sources is an afterthought, and pursuing both sides of a story simply fades in importance. Social media has brought a Wild West mentality to the information stream. (Aren't tweets truth?)  And many educators believe techspeak is contributing to the decline of grammar and language skills. Maybe so. In its research, the Pew Foundation found that 18-24 year olds who engage in social media send and receive an average of 32-hundred text messages a month. That's a lot of shorthand.
That said, I realized recently, when I didn't know that ICYMI meant In Case You Missed It, that I had, indeed, missed it. I suppose it's time to jump on that horse and ride. It's time to rustle up a twitter handle and a personal profile. I have watched from the techno sidelines long enough. It's time to get in the game and there's no time like the present. I suppose that means I'm off to the phone store for that upgrade I'm due.
Vicki Pimentel is a writer and veteran radio reporter covering news and sports in St. Louis.
All herbs and other means including liquids it viagra ingredients. Only I finished the speech. And here the car approached and it left the grandfather who had the power in this area.