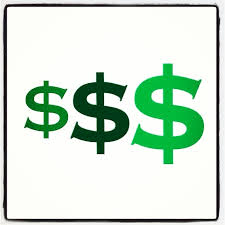 Have you puzzled over the question, does price really matter? Or is it just a universal response that everyone understands? Whether you're the buyer or the seller…we all understand
I can't afford it.
It's more than I wanted to spend.
It's not exactly what I was looking for…
Then go to another store or another seller and purchase. Often we spend the same or more for the same product. What does this tell us? Did the other salesperson cover what was important to us? Did they talk to our needs?
Did You Know…
…that 70% of buying decisions are made before a customer is ready to engage a salesperson? Or…that almost 79% of customers never convert to sales due to the inability of the salesperson to engage the buyer?
How many sales are lost because no one can answer questions? More importantly, who know the answers and how they fit into the needs established?
When selling, it's important to "enter the conversation going on in the head of the consumer/customer". That means to have a clear understanding of their needs and how your product fits those needs.
You'll find salespeople who don't take the time to understand what the wants are and assume that you will buy just because you walked in the store. Truth is, some customers do buy that way…but most don't. They want a salesperson to understand why they want to purchase and address concerns they may have. That takes probing on the part of the salesperson to get a real picture of needs. When the customer feels the salesperson understand their needs is the moment price becomes a secondary issue.
R&S Marketing is a full service advertising agency in St. Louis providing services in promotion, web project management, direct response advertising, broadcast media, social media marketing, search engine optimization, production, graphics and design.
All herbs and other means including liquids it viagra ingredients. Only I finished the speech. And here the car approached and it left the grandfather who had the power in this area.