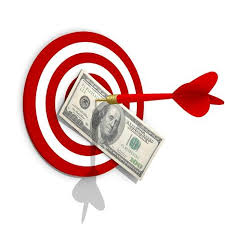 Almost everyone has heard the phrase 'direct response marketing' but many don't know what the phrase means. Just by definition, it means when a business uses promotion that results in an immediate response from the potential consumer. Anyone with a mailbox, email address, television or radio has received some form of direct response marketing. Few efforts result in the desired response because most see them as junk…not targeted to their needs. The businesses that generate the desired results and set them apart from the mass of discarded attempts follow a basic list of guidelines.
You hear this term applied mainly to direct mail but it is not limited to the mailbox. Direct response marketing can be implemented in all forms of broadcast media. You also see more use of this method in social media and online, too.
Research
Research is essential when planning a direct response marketing campaign. There's no point in a blind direct response campaign if you reach hundreds/thousands of uninterested consumers.
Research defines your target, message and impact frequency of service or goods provided. You'll be able to eliminate pitfalls of less targeted campaigns and increase your chances of the intended results.
Headlines
Headlines are everything and do the majority of the work when direct response marketing. They tell what you want in the first sentence and entice the consumer to read or listen to the remainder of the pitch.
If the consumer feels the headline is directed to their needs/wants, they are more likely to read/listen to the message.
Studies have uncovered interesting tips that can improve the message to the target audience.
Keep the wording simple and easy to understand.
Most people scan a letter and go immediately to the postscript. This creates an excellent opportunity to reiterate the offer.
Make the response easy to implement.
Always address the need for which you want response.
R&S Marketing is a full service advertising agency in St. Louis providing services in promotion and event, direct response advertising, broadcast media, social media marketing, production, graphics and design.
All herbs and other means including liquids it viagra ingredients. Only I finished the speech. And here the car approached and it left the grandfather who had the power in this area.