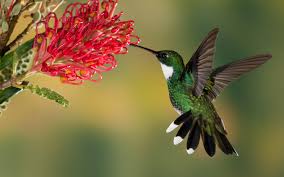 Interesting information discussing the new Hummingbird algorithm released in October. This makes it a little easier to understand.
The implications of a Hummingbird search world is important to remember that this step forward being described by Google as a new platform.
Like the Caffeine release Google did in June of 2010, the real import of this is yet to come. Google will be able to implement many more capabilities in the future. The implications to search in the long term are potentially huge.
For you as a publisher, the implications are more straightforward. Here are a few things to think about:
1. Will keywords go away?
Not entirely. The language you use is a key part of a semantic analysis of your content.
Hopefully, you abandoned the idea of using the same phrases over and over again in your content a long time ago. It will remain wise to have a straightforward definition of what the page is about in the page title.
I'll elaborate a bit more on this in point 3 below.
2. Will Google make the long tail of search go away?
Not really. Some of the aspects that trigger long tail type search results may actually be inferred by Google rather than contained in the query. Or they may be in the user's query itself. Some long tail user queries may also get distilled down to a simpler head term.
There will definitely be shifts here, but the exact path this will take is hard to project. In the long term though, the long tail will be defined by long tail human desires and needs, not keyword strings.
The language you use still matters, because it helps you communicate to users and Google what needs and desires you answer.
3. You need to understand your prospect's possible intents
That is what Google is trying to do. They are trying to understand the human need, and provide that person with what they need.
Over time, users will be retrained to avoid short simple keyword-ese type queries and just say what they want. Note that this evolution is not likely to be rapid, as Google still has a long way to go still!
As a publisher, you should focus more attention on building pages for each of the different basic needs and intentions of the potential customers for your products and services. Start mapping those needs and use cases and design your site's architecture, content, and use of language to address those.
In other words, know your audience. Doing this really well takes work, but it starts with knowing your potential customers or clients and why they might buy what you have to sell, and identifying the information they need first.
4. Semantic relevance is the new king
We used to speak about content being king, and that in some sense is still true, but it is becoming more complex than that now.
You now need to think about content that truly addresses specific wants and needs. Does your content communicate relevance to a specific want or need?
In addition, you can't overlook the need to communicate your overall authority in a specific topic area. Do you answer the need better than anyone else?
While much of being seen as an authority involves other signals such as links, and perhaps some weight related to social shares and interaction, it also involves creating in-depth content that does more than scratch the surface of a need.
Are you more in-depth than anyone else? If someone has some very specific scenarios for using your product or service, does your content communicate that you address it? Does your content really stand out in some way?
What's it to you?
As noted above, this is going to be a journey for all of us.
While Google's eventual destination is easy to imagine (think Star Trek's on board computer), Hummingbird has only scratched the surface, and the steps along the way are hard to predict. That will be driven by very specific developments in technology.
For you, as an author, blogger, publisher though, your path is reasonably clear as well. Focus on becoming the recognized authority in your space.
Thanks to Bill Slawski of Go Fish Digital for input on some of the specifics of this article (note that all the speculations are mine, not Bill's). About the Author: Eric Enge is President of Stone Temple Consulting, a digital marketing and search engine optimization (SEO) firm. He is also a speaker at industry conferences about SEO and Social Media. Get more from Eric on his blog,Twitter, or Google+.
All herbs and other means including liquids it viagra ingredients. Only I finished the speech. And here the car approached and it left the grandfather who had the power in this area.