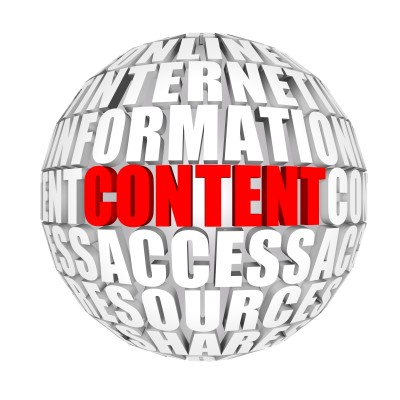 We sometimes talk about copy and content like they're the same, but they aren't — they complement each other, but they also serve two distinct purposes.
Copy, traditionally, is what we use to make the sale. To use Albert Lasker's phrase, it's salesmanship in print (or pixels). Its aim is to persuade. Content does everything else. It attracts an audience, engages their sustained attention, demonstrates your ability to solve their problems, and paves the way for an eventual purchase.
Writing Tips
#1 Headlines
Or as my advertising friend always states, "Headlines, Headlines, Headlines!" A good writer knows if the headline is weak the copy will never get read. Same for using too much cleverness, it makes it confusing and doesn't lead to the reading of the content. Don't forget the point of the headline is to get the content read and to sell your idea to the consumer.
#2 The Big Idea
Develop your big idea and make your reader feel something. Have you ever read about a sports injury where they said the player was slammed and snapped a bone? Does it make you cringe? Did you almost feel the tackle? That's the goal in developing the idea, help your audience feel your idea. Developing the big idea helps you speak to what really matters to your buyer, and that's their time, troubles, and objectives.
#3 The Details
The smallest details matter. What evokes response "a $5 fee" or "a small $5 fee"? The second for certain. It's the attention to details that will make the difference in your writing success.
#4 The Audience
Traditional direct marketers used expensive response lists to find this out. In the online content world, we can gain a lot of that knowledge through listening to what our audiences have to say, both on our own sites and in forums or other social media.
When you know what your audience wants, you can create the perfect product or service to meet that desire. As famed ad man Bill Bernbach said:
"Advertising doesn't create a product advantage. It can only convey it…. No matter how skillful you are, you can't invent a product advantage that doesn't exist."
#5 Reader Friendly
Keep your copy readable and friendly. Not long boring sentences with ten dollar words. You can't bore someone into buying, it must deliver your selling points in a clear and concise way to stimulate your audience.
Research is important to any copy and content. The better the information and facts, the better the copy and content.
All herbs and other means including liquids it viagra ingredients. Only I finished the speech. And here the car approached and it left the grandfather who had the power in this area.