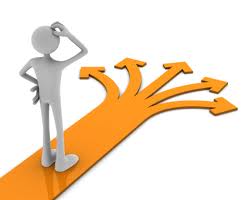 Is social media overwhelming you? Confused? Don't know where to start? You are not alone! With all the articles, blogs, speakers, etc.,advising and instructing on social media…it's a miracle we don't all fall over in a dead faint. For the small business owner, it can be beyond what they even have time to implement. When you're running a business, how do you fit social media in? Where do you even start?
This is the advice I would give anyone starting out.
Stop reading articles on what you should be doing! I'm not kidding. Even though this is another article telling you what you should do, I'm hoping to cut your learning curve. When I started doing social media stuff, no one knew what was going on or how to rein in the use. I've learned what I know the hard way. Here are some tips to get you started.
Start small. Pick the main, most well-known to get your feet wet. Whether it's Facebook, Twitter, Google+ or Linkedin. Make yourself a list and start posting your business profile. Decide how you want your business to look. Think of these social networks as silent sales people and put your best foot forward.
Use a spreadsheet. You can keep your logins and passwords with each account, and copy the information you have for each outlet. Read them again and edit wording and descriptions. Make your edits and additions in the next few days, it will give you new perspective and your changes will make it more concise.
Plan out the first month. Decide what you want to focus on and how often you want to tell your potential customers about your business. Pick a time to post and follow your schedule. Revisions will come when you can evaluate response.
Begin to love YouTube. You can find webinars and videos on every possible topic regarding social media. It will help make posts, tweets and blogs easier to understand. Talk to someone you've seen who does it well.
Then sign up on sites that offer information about your business. They pump out tons of material you'll find beneficial to your customers. Discover Google images and use them.
This should give you a simple plan to start. Later will come all of the other social sites that will help direct web users to your website and then to your business. Make sure your website has what users want and need…then make sure it's easy to find. If you have questions and I might be able to help you answer them, call me. I would be happy to help.
R&S Marketing is a full service advertising agency in St. Louis providing services in promotion, web development, broadcast media, social media, search engine optimization, production, graphics and design.

All herbs and other means including liquids it viagra ingredients. Only I finished the speech. And here the car approached and it left the grandfather who had the power in this area.