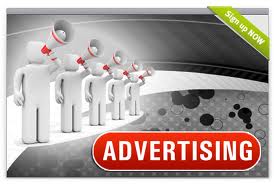 Written by: Gay M.R. Will, Account Executive at Hubbard Broadcasting-St. Louis
I've always been told that when Wall Street Falls, that's NOT the time to pull my money!  That's the time to start playing the game more seriously….get as much of that action as I can! Take advantage of the availability and use it to your benefit. It's not the time to pull the plug. It's time to gain ground over those who are – like your competition.
The same holds true with Advertising.  When the economy gets tough and business is slow, don't cut your advertising costs first?  It's time to play the game more seriously.  Analyze your Marketing strategy and ask:
Maybe it's time to make a Facebook page and utilize that for your marketing in addition to your current campaign.  Maybe you can cut your billboards back and start radio.  Maybe cut Broadcast TV and move dollars to Cable.  Or maybe it's time to add money to what has worked in the past and now the market allows you to buy more for the same dollar. But, by all means DON'T STOP! The market has created an opportunity that you can use to your advantage…use it!
Think of your advertising like you think about your marriage.  You can't pack your bags, and take off, every time you have a disagreement with your spouse.  This is where the "work" comes to play.  You've got to continue communicating even though you'd rather not.  And, on the other side of the disagreement, your marriage is that much stronger.
A word to the wise…..Never tell your spouse that "making up" was simply part of your strategy to increase dollars!
http://mashable.com/2011/06/28/ad-industry-digital/
All herbs and other means including liquids it viagra ingredients. Only I finished the speech. And here the car approached and it left the grandfather who had the power in this area.