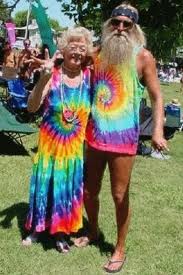 Written by: Gay M.R. Will, Account Executive at Hubbard Broadcasting-St. Louis
Is the advertising business getting too old? There's an article in AdWeek about the Advertising industry needing a Face Lift to attract young talent.
My immediate reaction was "Need a facelift? We don't need anything changed! We have experience! I LOVE this industry! Nothing needs to be changed! Those little Whippersnappers would be lucky to have a job like mine!" I was so confused. But then I remembered the horrible experience I recently had with a Media Buyer. Everything was great during the buying process, but a cancellation brought about name calling, accusations, lies, and much more, FROM THEIR END.
Wake up Buyers, the intimidation routine is old news!!!! You're scaring away the kids! Let's work together for your clients. You play nice and we'll play nice. You don't even appreciate how much more you get from your Advertising Reps, when you treat them with respect. A lot…that's what!
We Really Aren't Like "Mad Men", Are We?
Wouldn't you think they would already know this fact? But they don't, agencies don't know or care about mentoring for the most part…and we can thank "Mad Men" for that. It really is a case of dog eat dog! Sadly, that sometimes spills over to the reps calling on those same agencies.  That is really when the frustration boils over. The whole game has changed and that brings about a whole new set of rules. Maybe that's why we need the industry to get younger. They haven't learned it the hard way, so they might think this is the way it's supposed to be.
Now, let's all straighten up and play fair. We can all benefit from younger talent who knows so much more about Texting, Social media, and the change in "Pulling" a message vs. "Pushing" your message on them. Younger talent has a different way of seeing things and perhaps that might help everyone…and, we need younger talent so we can pass on all of this bar business, whiney car dealers, and high maintenance clients! Now, that's serious stuff!
http://www.adweek.com/news/advertising-branding/advertising-gets-face-lift-attract-young-talent-139463
http://www.forbes.com/sites/ciocentral/2012/01/03/new-years-resolutions-for-the-advertising-industry/
All herbs and other means including liquids it viagra ingredients. Only I finished the speech. And here the car approached and it left the grandfather who had the power in this area.