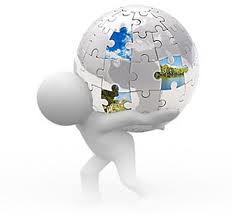 This is about the 5 things to know about adding content to your website, blog or social media. I'm sure you're thinking "only 5", how can that be? Here's why…after much research and a lot of hair-pulling, I've got it down to the 5 key points.
Top 5 Things About Adding Content For Your Readers
Let's begin on the 5 things to know about adding content for your expected reader. Never forget, it's all about the reader…what they want to know and how you can provide the information.
Time – How much time do you have to write original content? You can paraphrase, or out-and-out copy, but search engines love original content that offers relevant information to the reader. Don't just write junk to fill space and don't keep saying the same thing re-worded.
Reader Involvement – What do you expect from your readers? Even if you are providing content that is interesting to your readers, how much can you throw at them without burn-out? Most readers have an upper limit on what they can digest in a short period of time.
Length – For goodness sake, get to the point! Everyone wants their information and they want it quickly. Keep it short, to the point and easily readable. Search engines love 350 words or less, and they absolutely love FAQ's (frequently asked questions), which are always brief and to the point.
Topic – If you are a tech site, there's no end to the interest in content. The readers of tech sites want lots of information in condensed form…and you can't give them too much. If you're writing medical, outside of a directory of terms, you can burn readers out quickly. You want participation not irritation.
Reader Type – Different articles attract different readers. If they are information junkies, they can't read too much – like techies – they are able to consume lots of info quickly. An older reader, especially the not tech driven, wants and needs less information…probably no more than 5-6 times per week.
There's an ongoing argument about how much and how often you should add content, articles or blogs. If your audience is tech driven, there's no limit on how much you can put out there. If not tech driven, the average is about 8 times a week. That does not include FAQ's.  They can be posted more frequently. Being one who is on a never-ending search of information, I find I can only take so much before I don't even want to see the caller ID…it's just too much!
Alice J. Ross is President of R&S Marketing, a full service advertising agency in St. Louis providing services in web development, broadcast media, social media marketing, search engine optimization, production, graphics and design.

For similar articles and more information:
http://rsmktg.com/2012/03/basics-of-writing-for-the-web/
http://www.entrepreneur.com/blog/220587
All herbs and other means including liquids it viagra ingredients. Only I finished the speech. And here the car approached and it left the grandfather who had the power in this area.