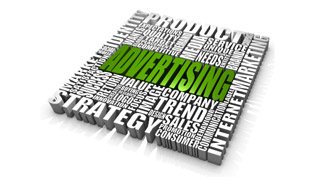 By Alice J. Ross
I never cease to be amazed at the common mistakes clients make with advertising when promoting their business and allocating their advertising dollars. I've certainly made my share and over the years have learned the hard way about what not to do.
        Don't copy competitors.
Just because your competitor advertises in a certain paper, magazine, radio station or television station, it does not mean it's the right thing for you or that it even works. Your competitor could have fallen victim to a great media salesperson or might be copying someone else themselves. It doesn't always work that way and is not so cut and dry.  It depends on time, season, message, how much you spend-dozens of variables that affect results.  Or the "I want to buy that because all my friends read, watch or listen to that one" rationale.
        Discover what motivates your customers.
To discover what motivates your customers, become your customer. Why would you come to your store? What do you offer that is unique to you? Is service a top priority? Then, ask your current customers what brought them in and would they recommend you to a friend. If you are utilizing social media, ask for suggestions to improve your business – in-store and on the web. You will quickly find what your customers think. Once you are informed of the needs of your customers you can adjust your business model accordingly.
           Turn off Automatic Pilot.
Changing a sentence in advertising can dramatically affect results.  Repeatedly saying you have the best prices or the best customer service is not a motivator.  Offer a simple item for response – a recipe if you are a restaurant, a gardening tip, accident help guide, anything that will make you stand apart from your competitor. Truly become a service to your customers and they will reward you in return.
Making mistakes and learning from them is all a part of owning a business.  Know your customers, make their needs a priority and you will be repaid with loyalty.
Learn more about how we can assist with all of your marketing needs at www.rsmktg.com. 
Additional Resources that relate to this topic:
Alice J. Ross is the President of R&S Marketing, a St. Louis based advertising agency. The principals of R&S Marketing, bring over 60 years of public relations and advertising experience to your account. They have a proven track record of producing for the client and have built their successful business on the premise that direct owner-to-client contact best represents the needs of our clients and results in a winning marketing formula.
All herbs and other means including liquids it viagra ingredients. Only I finished the speech. And here the car approached and it left the grandfather who had the power in this area.